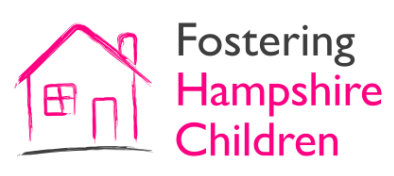 #OpenYourDoor to Fostering
Every 12 hours another Hampshire child comes into care in need of a foster carer.
CHPS is supporting Fostering Hampshire Children in their mission to find caring, compassionate and nurturing people within our community to start their journey to becoming skilled and engaged foster carers for Hampshire's most vulnerable children.
While Hampshire County Council has worked hard to reduce the number of children coming into care, the gap between the number of children needing a loving home and the number of foster carers available in Hampshire continues to widen.
In order to close the gap, Fostering Hampshire Children recently launched a campaign dedicated to finding 150 new foster care households across the county by the end of 2023. Entitled #OpenYourDoor, the fostering service are asking Hampshire residents to open their door to a child in care.
Please visit the Fostering Hampshire Children website and download an information pack to discover more about becoming a foster carer or call the team on 01489 587052 for a chat today.