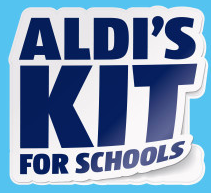 Yes please...we are collecting Team GB stickers with Aldi's Kit for Schools.
Please help us collect 300 stickers to complete our posters at both sites and we'll receive an exclusive sports kit and a chance to win £20,000!
Every time you spend £30 (at any Aldi store) or more you'll be given a Team GB sticker to send into school (please bring to either of the Admin/Reception teams).
Thank you.