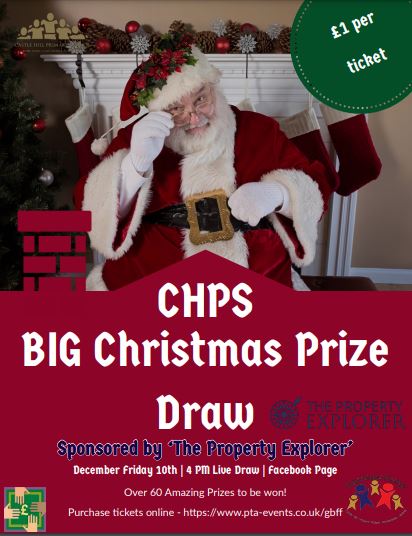 10 December 2021, 5.00pm – 5.30pm
Fundraising Friends will be selling raffle tickets and holding the live raffle on Friday 10th December.
Please contact us if you are a local business and can offer any prizes, we'd be most grateful.
Greenbank hamper donations to be handed into class teachers by 12th November please.