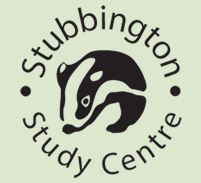 Stubbington Day Trip by Amelia W
When you arrive at Stubbington (and get off the coach) you are immediately engulfed with the care the staff give you. As they lead you to your classroom, you go to the toilet, wash your hands thoroughly and place your bags in a certain place where you will keep your supplies for the rest of the day. After this, they will give you an amazing tour of the magnificent site that Stubbington calls their own and show you the places we'll be using for activities. This doesn't take too long, even though they make it so detailed and easy to understand. Next, they will tell you what your first activity will be. In our case it will be Earthquake which is a fun and enjoyable obstacle course where you have to bring many different items across without dropping them into the lava below you, which is the grass. Before we start this exciting activity, they told us they had recently had an earthquake and said we were rescuers and had to take these objects (a ladder, an emergency rations box, a first aid kit, a blanket, a shovel, a torch, a clipboard and a mobile phone) across the site. They put us in separate groups: group 1, group 2, group 3, and group 4 and took us to the sight. Once we laid our eyes on the course , we knew we needed teamwork, responsibility and communication because we had to bring many items across the course.
After 2 hours of hard work we stopped for lunch which was delicious. We washed our hands, went to the toilet and entered the snuffle hole where we settled down to eat. For lunch they served us bread and spread for starters then you can choose either fish fingers, cheese roll or ham roll then beans and salad or tomatoes or cucumbers. This was delicious. for pudding there was either cake or fruit or yogurt. When you have finished your delightful meal you will wash your hands, head to the toilet and go to the adventure playground. The adventure playground is an amazing playground that you can play on in free time. Free time (well the clue is in the name) is basically time you're not using to do activities. Once free time is over, they will ring the bell and you will line up in your groups. Next, we did orienteering which is were they split us into pairs and gave us a picture of some where in the centre and we had to find a clue there. Once you have found the area, there will be a word there. You are given a clipboard, and you write the word on the sheet. The clues will end up to be a sentence were a prize is. The sentence spelt out: hanging in a green bag on a tree by the swing in the adventure playground. The prize was 2 Stubbington Superstar badges for you and your partner.
Straight after this activity, we had free time which lasted about 20 minutes and in this period we spent our £3 in the tuck shop. In the tuck shop you could buy a selection of souvenirs for example: a pencil, a bookmark, a rubber and a pen. The next activity was called Stubbington fox but before we started this game they taught us about foxes and the trouble they face such as 50,000 foxes are unfortunately killed on the road a year which is very sad. Also a female fox is called a vixen, a male fox is called a dog and their babies are called kits, cubs or pups. They also told us about fox hunting and how they used to go out on horseback with dogs they had starved for a week and how the dogs used to track down the scent of the foxes. The dogs (once they had found the fox) chased after the fox until it got tired and used to corner it, wait for their owner and once the hunter came along shoot the fox and that was the end of that. Eventually, however the dogs used to get so hungry they'd rip the fox limb from limb. Fortunately, fox hunting was banned in 2005. For the activity, we were going to be foxes and the teachers (Miss Edwards and Miss Thomas) were the farmers. The farmers had a horn and when they honked it and said your name they had shot you. Meanwhile, the foxes had to try and find tags, answer the questions on them, write down the letter and the number. This game went on for 30 minutes and then we got ready for dinner.
We washed our hands, went to the toilet and entered the snuffle hole. For dinner we had a platter of raisins, cheese, oranges, cucumber and carrots. For our main, there was either sausages or fish then either carrots or spaghetti hoops with sautéed potatoes. Again it was amazing. For pudding we had a chocolate donut which was scrumptious. After this we had some more free time before the bell went and we returned to the classroom which is called the Sett (this is the name of a badger's habitat) or the burrow. Next, we were going to the Hide but before they talked us through the different animals we would hopefully see such as the yellow necked mouse. 4 groups went to the Hide at different times and we all saw badges and foxes. The Stubbington experience was fantastic; we only wish it would have lasted longer.
Stubbington Day Trip by Toby O
When you arrive at Stubbington, you may have some butterflies in your belly, but as soon as you start doing activities you will lose all of them I promise.
When you start Stubbington, they will greet you and you would have taken your suitcases to your room but sadly for us we did not get to get a room and sleep in Stubbington because of COVID-19. We didn't get the whole of the week even though we didn't have the whole week we still had a blast.
We did an earthquake activity called earthquake. We had to grab supplies and quickly get across the danger zone. When we got in the danger zone we had to use all of our supplies to get across the zone. When we did number 1 we had to do the challenge [there were 16 in total] but I have to say my top 2 was higgledy house and lava jump. In lava jump you had to use a rope to get across the water/lava and also the grass was lava so if you fall in a timeout. After lunch we did an activity called orientation where you get ten pictures and have to run around and find the special words that make a sentence so you can find the treasure and run back to the hut and earn the prizes.
We did an activity called subby fox where the teachers/hunters use horns to kill us, we are foxes running around and trying to answer the question. We had to run away from the hunters but if they beep the horn at us and shout the name of us and we would have a sheet to answer the questions let me say an example if there was a bird on the road do you go for it? yes or no. Then we had lunch and it was extraordinary. It was lovely. Then after dinner we went to the hide at 7:00 pm. It was so much fun. I saw 2 foxes and 3 badgers.
But then we had the journey of the hour long trip back to the school.